Western Divide: Alternative Frameworks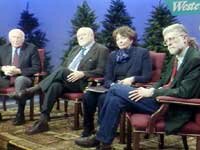 FocusWest brought together a forum of leaders, experts, and interested citizens to discuss the use and management of the public lands in our region. Over the course of the two and a half hour session at the studio of KAID (Idaho Public Television) in Boise, the dialogue changed from predictable to insightful as the participants raised up alternative frameworks that often don't surface in the news coverage on this issue.
Some frameworks we gleaned from the discussion were: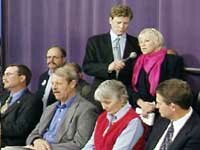 Should successful management of the lands be based on following the rules and regulations, or on the results?
Should we assume that not using the lands is the best thing for the lands?
Is collaboration the only workable solution for managing public lands?
Is the legal and regulatory system for managing public lands irretrievably broken?
What constitutes a "traditional use", and what rights or privileges should be attached to public lands?
How should we address the complex system of impacts on both the human and natural environments that any management decision might create?