Recent Production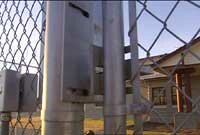 Western Prisons
Aired January 22, 2004
[View the show]
Past Productions
"Western Prisons"
Correctional institutions and the issues surrounding them were the subject of our latest FocusWest production.
"Western Prisons" considers ways to bridge the distance between prison and the outside world after release; how states deal with minority juvenile offenders; and the relationships mothers in prison have with their children.
National and regional experts met at the KUED studio in Salt Lake City on January 6, 2004 to explore these and other corrections issues. "Western Prisons" aired regionally on Thursday evening, January 22nd.
FocusWest is dedicated to exploring the intersections among old and new media by combining television productions with web-based resources, DVDs, and radio.
Talk to FocusWest
How can you sentence a person that has never been in trouble in his or her lifetime . . . the same as a person with a criminal record a mile long? [More . . .]
-- Kathy Moore, Hayden, ID
Minimum mandatory laws . . . take away ALL power of citizens/taxpayers, elected and honored judges, etc. [More . . . ]
-- Blair, Meridian, ID
Regional News
Biologist's book tracks plight of dwindling wild bison
Montana sites make national list of historic places saved, lost
Secretary of State Kerry quietly pushing climate-change agenda
U.S. issues safety alert about volatility of Bakken oil
Colorado board approves ballot language for ban on guns on campuses
Wyoming governor should explain his opposition to Medicaid expansion
Utah governor's air quality plan a small start